Your Monthly Forecast
All the latest monthly forecasts, organized by sign.
Age of Aquarius
Susan Miller's astrological predictions for a new century.
Current Trends
Find out the planetary trends that might be influencing you today.
---
Leo (July 23- August 22)
Your March Horoscope by Susan Miller
A sparkling golden triangle will appear in the sky, made up of a bevy of planets working together in pure harmony. These planets include: Jupiter in Leo (good fortune) sending beams to Venus (love), Mars (action) and Uranus (surprise) in Aries in your long distance travel and foreign relationship ninth house, and Saturn (stability) in Sagittarius in your fifth house of love. You will be in rare form now, and other areas of your life may benefit in a big way too, including creative projects, efforts to further your education, efforts you may make to prove your credentials through taking exams, or by presenting your thesis. You may do well in a legal case, or you may resolve an immigration matter in a way that ends in a more favorable way than you expected. You are the celestial favorite, and you will know it now!

Days that stand out include March 3 when a surprise trip may bring all sorts of unexpected, positive results, and March 10 when love, money, luxury, and happy experiences when...
To view a forecast, select a sign from the menu below and click on Go.
---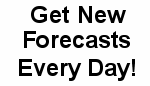 Click here to get your daily forecast
direct to your email or PC.


Fluffy Down Bedding,
Comforters and Pillows
Hosted by: