Your Monthly Forecast
All the latest monthly forecasts, organized by sign.
Age of Aquarius
Susan Miller's astrological predictions for a new century.
Current Trends
Find out the planetary trends that might be influencing you today.
---
Leo (July 23- August 22)
Your September Horoscope by Susan Miller
Jupiter departed from Leo last month, transferring the title of celestial favorite to Virgo, but there is no reason to be blue. You will now start your most rewarding financial period you have ever seen. There was a good chance that you have already seen evidence of your coming financial bounty at some point in the last week of August, but if not, this month will be especially strong. This represents a trend that will continue a full year, until September 2016.

In the first week of September, be careful in all financial dealings that you may consider entering, as Neptune will be active and may possibly cloud the picture. Ask for detailed backup. You might want to have your lawyer draw up a list of questions for you to ask the other party. A better time to make your deal will be after the solar eclipse, a new moon in Virgo, September 12-13, when the picture will become clearer. Pluto, a major powerhouse, will buttress the new moon from your workaday assignments sector, and Saturn will be in a position to...
To view a forecast, select a sign from the menu below and click on Go.
---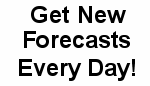 Click here to get your daily forecast
direct to your email or PC.


Fluffy Down Bedding,
Comforters and Pillows
Hosted by: