Your Monthly Forecast
All the latest monthly forecasts, organized by sign.
Age of Aquarius
Susan Miller's astrological predictions for a new century.
Current Trends
Find out the planetary trends that might be influencing you today.
---
Leo (July 23- August 22)
Your July Horoscope by Susan Miller
As the month begins, you will be in the mood to catch your breath and slow down. By taking time to rest and think about your new birthday year ahead, you will ensure a happier, more productive year. A lot of planetary activity will light your solar twelfth house in July, considered the last house of the horoscope, the place in the chart where one reflects on recent events and upon meditation, sets the future course. You may want to change your priorities and set up new goals, and if so, it's an ideal time to do so.

The Sun, your ruling star, will light this area of your chart, which also governs your psychological state. If you have ever felt that you would benefit from seeing a therapist to talk over a problem, or get help to end a habit you know is bad for your health, early July would be the time to...
To view a forecast, select a sign from the menu below and click on Go.
---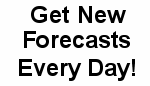 Click here to get your daily forecast
direct to your email or PC.


Fluffy Down Bedding,
Comforters and Pillows
Hosted by: