Your Monthly Forecast
All the latest monthly forecasts, organized by sign.
Age of Aquarius
Susan Miller's astrological predictions for a new century.
Current Trends
Find out the planetary trends that might be influencing you today.
---
Leo (July 23- August 22)
Your June Horoscope by Susan Miller
Your romantic life, or a pregnancy, baby, or child, will be joyfully on your mind as the month opens. A full moon in Sagittarius 12 degrees on June 2 will bring your attention to something regarding love or children to fullness, within four days of June 2. Overall, this is a sweet full moon, for it will receive with a nod from Jupiter, giver of gifts and luck, in your sign, dear Leo, and from Uranus, the surprise planet, orbiting in pioneering Aries. You may spontaneously travel to an exotic location on this full moon, or return home, as full moons tend to finish up activities within four days of its appearance to prepare for a new cycle.

Neptune will be in hard angle to this full moon, however, and Neptune can either inspire or confuse, depending on the angle it takes in the horoscope. These days, Neptune will manufacture its pretty candy cotton fog, but it will obscure facts, so there's a danger you will be so enthusiastic about the warm feelings you have for a love interest that you could be tempted to throw caution to the wind and fail to see certain situations - namely financial ones - that you should...
To view a forecast, select a sign from the menu below and click on Go.
---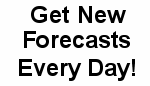 Click here to get your daily forecast
direct to your email or PC.


Fluffy Down Bedding,
Comforters and Pillows
Hosted by: