See Susan Miller's new Astrology Zone 30-minute streaming TV Show! For now, it will be seen once a month and will not duplicate any information you get on Susan's site - the broadcast will provide fresh, new material. For more info, see Susan's note to you found here, in the PS (post script) directly below your sign's summary and the dates to note. Express your ideas about Susan's new show in social media - we will be reading your comments. The show will not be seen yet on Susan's smart phone apps (stay tuned) but instead here on your computer or tablet. Please tell your friends to have a look!


Astrology Zone the Show from Television Four on Vimeo.



---
Gemini Horoscope for January 2016
By Susan Miller
January will have a sleepy little start, and considering how worn to the bone you were in December, you might welcome the soft, gentle pace of January's start. Even though the pace will be slow, you will have lots to do at the office, as Mars will energize your workaday sector, so you won't run out of things to do. That's good news, for as a Gemini, you get bored easily. That won't happen even once in January.
All month, Mercury will be in retrograde, from January 5 to 25, but you began to feel the slowdown in late December. There will be no way to outrun Mercury retrograde, so just sit back and deal as best you can with the delays and re-dos that are sure to be part of everyone's life. Every sign has a ruling planet and yours is Mercury, so you would feel the delays that Mercury brings more directly than most. I know what you are thinking. You are saying to yourself, "Oh great. Mercury retrograde makes it a bad time to buy electronics, to sign contracts, to launch new products?I might as well stay in bed." No, it's not quite that bad. It's a good time to look back to earlier times, and because Mercury will remain all month in practical, nuts-and-bolts Capricorn, it's a good time to go over your financial statements and to make sure all your current insurance needs are being met. Check your credit card statement for any evidence of identity theft or for errors. It's the perfect time to check your credit statement.
I had a big problem once, when a Susan Miller (her real name) masqueraded as me. She owed the government thousands of dollars, but did some illegal things on her tax return to pretend she was I. I didn't know her and she did not have my Social Security number, but her sleight of hand was so clever she had the government fooled for a long time until I brought things to their attention. Over the course of seven years, I had looked at my statement many times, but never noticed a tiny notice on page one that did not refer to her, but to me, erroneously. It was serious enough to have the ability to ruin me. I finally saw it and investigated what was going on. I was horrified to learn her antics. With the help of the Federal government, I finally sorted things out, but it took time, for initially even the government was shocked at her scheme. Her antics could have gone on for years, but thank goodness I noticed that tiny sentence (that had nothing to do with credit cards), and in the end she proved herself to be an even more disreputable crook than she did before she started. Look at your statements with a magnifying glass, dear Gemini, and if something seems amiss, ask lots of questions, dig deeper, and write a letter outlining the problem. Your talent is writing - that is your sword.
Now, back to your month! One of your favorite days, when you will be able to show the range and depth of your creativity, will be January 18, when Mars will combine forces with Neptune, the planet that rules your tenth house of career fame and honors. Perfection! This would be a great day to present a carefully thought out idea to a client, for if you do, you are likely to impress everyone in the room with your originality. With Mercury retrograde, you later may have to hone your idea to make it more viable, but you might not mind doing that at all. You'd be off to a great start. On this day, alternatively, you may be in the press, and find you like the positive publicity that results.
With four migrating heavenly bodies filling your eighth house, it is time to look closely at your finances. Decide if you would like to make any changes, in consultation with your financial advisor, and make a plan for 2016. The eighth house, where all the action will be focused this month, rules commissions, bonus, licensing fees, loans, mortgage, inheritance, and taxes too. Your focus on money will become very sharp once you reach the new moon, January 9 in Capricorn, 19 degrees.
This new moon will come arm-in-arm with Pluto, suggesting you will have some powerful support from someone you know to help you make any needed changes. You will be quite persuasive too, so no doubt others will listen to what you have to say if you have any business or financially oriented meetings. If you need a loan or venture capital, or are in sales, go back to investors, bankers, or clients who already know you and trust you. With Mercury retrograde, it would be best not to start a new relationship, but to enlarge and further develop a previous one.
The area that will glow brightest for you involves home and real estate. Any personal endeavor you'd like to work on that is property-related will likely require an outlay of quite a bit of money, and happily, this month the money you need will have a way of finding its way to your door. I say that because good fortune Jupiter, now in your home and property sector, will send golden beams to all the heavenly bodies in your financial eighth house of other people's money, indicating you'd be able to get a great deal on a mortgage this month. Or, you might want to refinance a present mortgage for a better rate.
A strong buildup of planets in the eighth house occasionally points to the need for surgery. I feel you should investigate various doctors and see which one you feel you'd like to do the operation. If the surgery is urgent, schedule it immediately. If you have a choice of dates because surgery is elective and not urgent, then do it in February. I like February 3, and 9 to 12. It would be hard to go wrong next month. If you have to have surgery this month, don't fret. Pluto in your eighth house gives enormous regenerative powers. (Pluto is not going anywhere anytime soon. He will stay in your eighth house until 2024.)
Bringing our attention back to this month, the full moon on January 23, a Saturday, will bring on a fun weekend. You may travel, give a lecture or attend one, see your work published, negotiate a price for an item you will sell on an auction site or app, and generally have a full, productive time. It will be a busy time, and you will be surrounded by lots of people. On that score, you may go to a sporting event, party, seminar, or any event that draws people together. To you, dear Gemini, when the conversation bubbles up, you shine. This weekend will be made for you.
Mercury will be turning direct two days later, January 25, so you'll start to see energy build and the pace pick up noticeably. If you have something vital on your agenda (and I suspect you always do), you might want to wait until February 8 and beyond to launch your biggest project or relationship. I love February. It's one of my favorite months of the year because it will come chockfull of sweet aspects.
Romantically, if you are attached, you will have a special edge. Venus is now touring your house of commitment and marriage; your interactions should be as smooth as silk. This month Venus will orbit near Saturn on January 8, so if you have been dating a long time, you are getting closer to getting down to business and setting a wedding date. Gemini often avoids marriage at the start, for like Sagittarius, your curious mind likes to remain free to travel and explore the world. However, when you know it's time to commit, you know it like you know your name. With Saturn in this house, you are getting ready to start the next chapter of your life.
If you are single, next month will be more fun for you, for you will be very much in demand socially. Get things out of the way - like gathering together your tax receipts - so that you can be free in February to take up social invitations. You will be glad you spent January reorganizing everything in your life, including closets, so that you can step out, footloose and fancy free.
I want to remind you to see my 30-minute TV show on the Internet that is on top of this page (look for my large logo and see the words The Show with an arrow to click). In my January TV forecast, I give you a general peek of the Year Ahead 2016. You can always see my show free, with global access, any time that is convenient for you. Go to this link: http://bit.ly/1eTnXol
For my big, detailed forecast in video, done by sign, each one lasting 22 minutes for each sign, go to www.Healthwire.FM, and buy the video I did in collaboration with Deepak Chopra and Martine Dubin, Martine Dubin, Chairman, CEO, and Executive Producer of www.Healthwire.FM. This TV show with a digital-platform has beautiful visual production values. The cost to you is one dollar US ($1.00), and you will own the show to view as many times as you like. I suggest you get one for your Sun sign, and one for your rising sign too. You can buy the entire bundle for $9.99 to share with family. Go to http://healthwire.fm/healthwire.php Or, go to www.Healthwire.FM and look at the menu that says "Pick Your Shows" - mine comes up first. It was an honor to work with Deepak Chopra's team on this project, and until now this show that I did in early December has been completely secret!
If you don't know your rising sign, start the year off right by ordering a color illustrated book, perfect bound, called My Personal Horoscope that I will write custom for you. This 65+ page book is made possible by print-on-demand technology. It will take a little over two weeks to receive your copy, and it will cost US $55.00 plus shipping. You need only do your natal chart once, for your chart will never change. This is a wonderful keepsake. I offer several versions (such as one for babies, couples, and so forth), but I urge you to choose the book for your own natal adult horoscope chart, with the yellow and deep blue-purple cover.
When you order, you will need to supply your precise time of birth to the minute, your day, month, year, and city of birth. If you don't know the precise time of your birth, I can't be as accurate, and the rising sign cannot be calculated. In that case I default your time of birth to sunrise, and doing that, you will know where all your other planets were on the day you were born. Knowing those will be valuable to you too.
Check to see if your mother had a baby book where she may have recorded the time of your birth. Also check the Hall of Records or Bureau of Vital Statistics where birth records are stored by your municipality. You need the handwritten birth certificate, not the computer copy - if it costs five dollars in the US, it's the wrong certificate. It should cost a bit more and each state sets its own price. You will be glad you had your natal chart done, for you will always get more out of my monthly free reports on Astrology Zone if you do. You'll know so much more about your nature, your talents, and how you love to be loved! For more information, go to www.SusanMillerMyPersonalHoroscope.com
Now, I will summarize January for you!
Summary
This month, reflect on the past year and decide what elements you'd like to change and improve in the coming New Year. Finances seem to be a main focus after the new moon of January 9, so seize the opportunity to meet with the professionals you rely on to advise you on your financial holdings. With your ruler, Mercury, now retrograde from January 5 to January 25 in your house of other people's money, including credit, loans, venture capital, and other such funds, you are in an ideal position to find savvy ways to make any needed adjustments to be sure your net worth grows.
Your ruler, Mercury, retrograde, in effect all month, is known to cause frustrating delays and mix ups, but Mercury retrograde is also an ideal time to go back to decisions you made earlier and to see if you need to refine them to get a better result. Review the performance of your retirement portfolio and the amount of insurance you carry to see if the coverage still fits your evolving needs. In early to mid-January you may also be paying a large bill to cover a previously made obligation, such as for tuition, an investment in your business, or to put a down payment on a house.
Jupiter is very favorable to this new moon January 9, making it one of the best new moons of 2016. Uranus won't be friendly, so to some degree you'll need to expect the unexpected, but as a Gemini, you are flexible and resourceful. You should be able to roll with anything that comes up. January 14, when your ruler, Mercury receives golden beams from Jupiter, should bring superb news about a real estate matter, and if you need to borrow money, approval should be swift. Family support for your goals will be incredibly strong all month but especially near January 14. Alternatively, in January you may win a cash prize or hear that you have been given an inheritance, so when it comes to money, you appear to be as fortunate as a leprechaun.
In terms of a close love and/or business partnership, you are in a serious mode, and thinking about how you will work together over the long road ahead. Even here, in matters of love, the topic of appropriation of funds may come up. You appear to be determined to handle financial planning in a mature fashion. While money often becomes a bone of contention among couples and may separate them, this seems not to be the case for you. You and your partner will have the ability to rise above any petty differences that may come up. Keep your eye on the distant horizon, as you have been doing, for that's the right idea.
By the full moon, January 23, you'll put your calculator away and be packing your suitcase to take a journey for a several days. You may be asked to sign a contract at this full moon too, which you cannot do during the period when Mercury is out of phase. Table the signing a few days. Choose January 25 when Jupiter will conjoin the moon, a perfect day to sign.
Your workload will be very heavy in January, due to the appearance of Mars in your assignment sector now through to March 5. Have faith that your hard work will add up to impressive praise and industry attention. In fact, the press may spotlight your recent achievements as soon as this month. Mars will signal Neptune on January 18, and this aspect will be able to influence you from January 11 to 25 - your face may show up on TV or other media at some point in that timeline. Neptune rules film and photography and now is residing in your tenth house if fame and honors and being stimulated by Mars. This all means you are about to get the professional attention you deserve. Another important day to be ready for a call from the press will be on January 30, when Venus will signal Neptune as well.
While this month may emphasize money and career, you will have a number of tender moments too, for Venus will travel through your close, committed relationship sector, a place it took up December 30, and will remain in until January 22. Plan to seduce your sweetheart or spouse - you'll get a playful and surprisingly enthusiastic response.
For Dates to Note: Please watch my January TV show broadcast. You can get your special dates, with explanation.
Here is the link to use: http://bit.ly/1eTnXol
P.S. for January 2016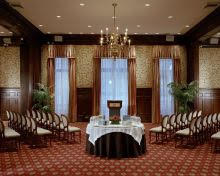 Announcing Susan Miller's All-Day Talk
New York City (Manhattan) at 60th & Fifth Avenue
Saturday, February 20, 2016
The Year Ahead 2016
Time:
10:00 AM to 4:00 PM, with 2 hours for lunch. Check in starts at 9:00 AM.
Where:
The Harmonie Club -- Private Club
The Harmonie Room
4 East 60th Street at Fifth Avenue
New York NY 10022
Front Desk: 212-355-7400
Dress code: Ladies should wear business casual, including elegant trousers or pants with a blouse, pretty sweater, and cardigan or daytime dress. Gentlemen will wear a pressed shirt and trousers, and jacket or cardigan. No tie is required. Please no jeans, for either gender.
Tickets: $99.00 per person
The Harmonie Club is one of New York's oldest and most prestigious private clubs. Sanford White designed the building where the Club is housed -- it was the last structure Mr. White designed before his untimely death. The Club is found one block from the 24/7 Apple Store on Fifth Avenue, The Plaza Hotel, and Bergdorf Goodman. You will be within three blocks of Tiffany, Louis Vuitton, Burberry, and other fine retailers.
The meals at the Club are extraordinary, and the Club's dining room is one of the most beautiful rooms of the Club. New York can be bitter cold in February, and the large skyscrapers create a wind tunnel effect, making the temperature feel colder yet. Last year we had mountains of snow in February. For this reason, we always offer a hot mid-day meal. Susan will dine in, and if you decide to join her at the mid-day meal, she will greet you personally. She plans to visit each table to hear some of experiences you had in 2015. If you dine in, you will feel as though you had transported in time and space and feel almost like you enjoyed a memorable meal at Downton Abbey.
* Doors open at 9:00 AM for check in.
* Please check your winter coats and jackets with the attendant in the cloak room in the lobby.
* The Harmonie Room is reachable via elevator from the lobby. Our welcome table will be on the 5th floor landing foyer and we will be there to greet you and check you in.
* My YEAR AHEAD 2016 talk will take place from 10:00 AM to 4:00 PM.
* Upon your arrival you will be invited to enjoy hot coffee, tea, or cold juices and sodas, with small croissants. These treats will be available throughout the morning at no extra charge.
* There will be two hours for lunch, starting at 12:30 PM. After lunch we have allowed plenty of time for questions that everyone can benefit from hearing. We will have many helpers and two microphones so that everyone can hear the questions that readers of every sign will ask. We ask that you present your question in a way that everyone can benefit from hearing. Every sign will be represented.
* We have room for 200 guests for the event, plus a small number for press. When all tickets are gone, we will not be having a second event. Every year we sell out, so please reserve your tickets early. This will mark the first all-day event Susan will host since 2013.
* If for any reason you discover that you cannot attend, please let us know immediately. We will give you a full refund if you call us by Friday, February 12 at 5:00 PM EST. Dinner tickets will also be refunded if you notify us by the same deadline. We regret we cannot offer refunds after that date. If we are sold out and another reader would like to buy your ticket(s), we will make every effort to put you both together.
* Seating is open, so there are no pre-assigned seats or seat numbers. We will have a long front row for the "Twitterati" (those guests who would like to Tweet or Instagram) and also have a section of preferred seating for the mainstream press.
* If you are a reporter of legitimate print, Internet, or broadcast media with a wide audience and would like to cover this event, please call Arthur Heydendael at 914.271.3640 for a press pass. Please be ready to fax or scan a note about your assignment on your company letterhead including the name of your publication, a short description of the assignment, and the name of your assignment editor.
* You can opt to make a reservation for a three-course plated sit-down mid-day dinner at the Club on the 2nd floor with Susan. We anticipate having tables that seat ten each. Typically 100 guests opt to stay in. We can accommodate more, so do call if you are interested: 914.271.3640.
* The cost for a dinner ticket is $80.00 per person, all inclusive (including tips). After you are seated in the ornate dining room, you will be presented with a la carte menu that will offer you a choice of fish, chicken, or a vegetarian dish.
Are you excited yet? I hope so! I surely am! See you Saturday, February 20, at 9:00 AM at our welcome table!
If you want to come to New York and need help from us finding affordable accommodations in a good neighborhood, please let us know.
Best wishes,
Susan Miller
PS -- Please direct any further inquiries to my event organizer:
Arthur Heydendael
Susan Miller's Publisher of My Personal Horoscope and Year Ahead Book/Calendars
America Direct Book - Custom Publishing
Voice: 914-271-3640 ext.11
Fax: 914-271-3641
Email: arthur@americadirectbook.com
More info: https://www.americadirectbook.com/Susan_Miller_Seminar_New_York_City_2016/a>
---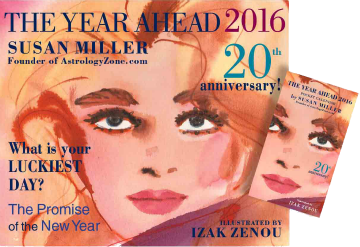 Susan Miller's Year Ahead 2016 Astrological Wall and 2016 Pocket Calendar
My New 2016 Illustrated Astrological Calendar is shipping!
I am thrilled to show you my newest Year Ahead 2016 Astrological Wall Calendar that has come off the presses. This year we're using artwork by visionary artist Izak Zenou.
Price: $24.95 plus shipping.
BONUS: You had requested that we print a small version of my annual wall calendar to carry with you, so we listened and chose to make one now - a pocket calendar!
Your wall calendar's features include:
All the important days with their corresponding aspects on the day they occur.
Every full and new moon is listed, with its sign and degree.
All Mercury retrograde periods
Your calendar has 13 months; January 2017 is included.
All American, British, and Canadian holidays are listed as well as many religious holidays.
Your Wall Calendar measures 14"x24" when fully opened, the same size and great quality as in previous years. The Pocket Calendar measures 3-½" x 6-¼". This time the paper we used for the large and small calendar is matte, to showcase Izak Zenou's art.
Availability
Susan Miller's YEAR AHEAD 2016 Astrological Calendar and the 2016 Pocket Calendar are ONLY available on Astrology Zone®. It is NOT available in retail stores or on bookseller's sites online. When you buy a calendar for yourself or as gift, you support Astrology Zone®
Shipping information
The Wall and Pocket Calendar are combined with shipping to all destinations. Place your order now before supplies run out.
Shipping for one or two copies will be the same. Shipping charge for every second copy will be waived.
Price
The cost for the calendar is $24.99 plus shipping and any applicable sales tax (in New York State only). International First Class ships the Calendar with Pocket companion via Priority Mail to addresses in the USA and to foreign countries in a sturdy, flat mailer to protect the beauty of the calendar.
Volume Discounts
A discount of 10 percent is available for corporate or group orders of 10 copies. If you would like to order 25 copies, a discount of 20 percent will be available. You need not be an organization. If you want to order 10 calendars as holiday gifts for friends, you will still get the discount.
Call publisher Arthur Heydendael for more information. 914-271-3640, ext 14. Or go online to www.americadirectbook.com or write to Arthur at info@americadirectbook.com
---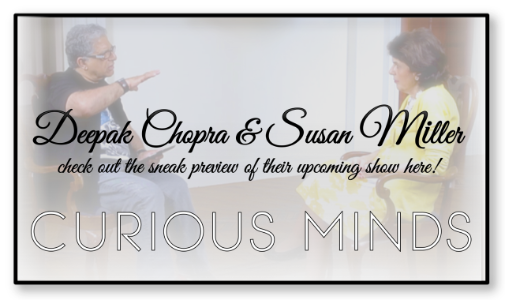 Can't Come to New York for My Year Ahead 2016 All-Day Talk?
Get Your Overview of 2016 by Zodiac Sign on Film, Written by Me!
Order your Sign and Rising Sign, and Be Set for 2016!
Done in Collaboration with Deepak Chopra
Instantly receive your 22-minute outlook for 2016 that I prepared for you by each individual sign in collaboration with Deepak Chopra. Just go to Healthwire.FM, and pay one dollar ($1.00) per film. This TV show with a digital-platform has beautiful visual production values. Once you pay the one dollar US, you will own the show, and will be able to view me speaking to you as many times as you like all year. I suggest you get one for your Sun sign, and one for your rising sign too. You can buy the entire bundle of 12 signs for $9.99 to share with family. Go to http://healthwire.fm/healthwire.php
Or, go to www.Healthwire.FM and look at the menu that says "Choose Your Shows" - mine comes up first. It was an honor to work with Deepak Chopra's team on this project, and until now this show that I did in early December has been a total secret!
Don't know your rising sign? Find out your time of birth and order the natal horoscope chart custom book I will write specifically for you with 65+ pages, made possible by print-on-demand technology. Cost is $55 and you will receive your bound book in two weeks. Go to my other website, SusanMillerMyPersonalHoroscope.com.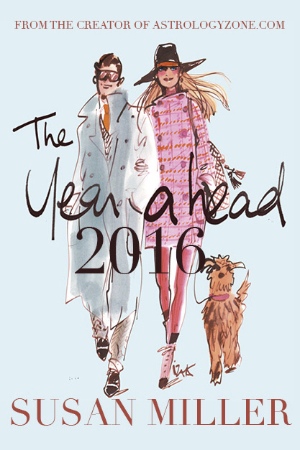 One Last Note!
Preorder your copy of my Year Ahead 2016 Book.
It's almost done!
I decided on a whim to write an entire book for you addressing your outlook for 2016. It is 85 percent done, and it would have been finished now if I didn't have to stop to write January's Astrology Zone®. Cost will be $9.99 per book, and we will eventually have a digital version for your tablet - that will take time. You can preorder my book now by calling Arthur Heydendael at 914.271.3640, ext 11.
---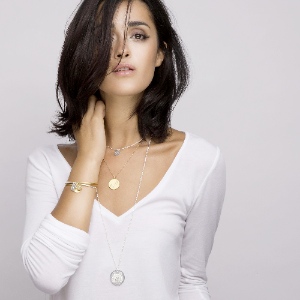 Receive 25% off your purchase. See below for offer code.
You Love the Zodiac Jewelry Collaboration I Created With Sequin Called the Star Maps Collection
Thank you for your Overwhelming Response!
Now A NEW, IMPROVED WEBSITE
Last year, I was invited by Sequin executives to look at an idea their talented New York City Sequin Design Studio had for a collection of pendants with an astrological theme. Sequin's Star Maps Collection is based on original, hand-cast illustrations of constellations and zodiac symbols, and was designed & handcrafted in the USA with components from around the world. They are simply beautiful. I wear my Sequin necklaces all the time, as they work with almost anything. This month, Sequin is launching a new, related collection called Celestial.
The all-women executives at Sequin asked me to check to make sure all the designs and keyword descriptions of the signs on their site were astrologically correct. I was happy to see that they were all well researched. (Everyone, it seems, at Sequin reads Astrology Zone!) I love the quality of the pieces, and some are of silver, and others are gold. Many girls layer several of these necklaces over each other, using various lengths, and that's a great look too.
The styles are available in 22K gold-dipped or silver-dipped at a range of price points. Gold toned bracelets have been available, and shortly you will see a line of silver bracelets too.
The pendants are all made in America and handcrafted by artisans using material components from around the world. These designs are so well priced that I feel they will soon sell out their inventory during the holiday gift-giving season. I was impressed with the lovely chain that the pendants come with too, as it is tangle-proof and delicately made to look as beautiful when worn as the pendants. Whenever I wear my Sequin necklaces, I get many compliments.
These Star Map and Celestial necklaces make great gifts or a treat for yourself. I quickly chose those necklaces as part of my favorite things to give for friends' birthdays.
Imagine how surprised I was that Oprah had chosen this Sequin Collection as a part of her "favorite things" in her December 2014 magazine issue. I was happy for my new friends at Sequin and the incredible success of this new line of jewelry.
The new Sequin website now offers a Wish List feature - perfect!
Click through to see the entire range of jewelry:
http://www.sequin-nyc.com/pages/star-maps
TREAT YOURSELF IN JANUARY!
We are extending the special 25% off for January for Astrology Zone readers, Sequin?s best-selling Constellation Star Maps Necklaces! Each features an original constellation illustration and a tag noting your astrological sign. You purchased gifts for everyone you knew, now it?s time to think about YOU!
To receive 25% off your purchase, use code ASTROLOGYZONE25
http://www.sequin-nyc.com/pages/astrology-zone-promo
---
Happy Birthday, Capricorn! Here is what I wrote for your birthday year ahead for Neiman Marcus' blog! Have a look!
---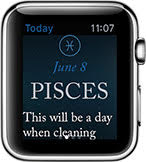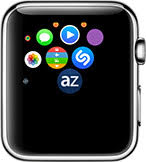 Astrology Zone is now on the Apple Watch!
It's FREE to add, and loading is invisible and seamless through Bluetooth!
On July 7 my Susan Miller's Astrology Zone Daily Horoscope app for IOS that appears on the iPhone was approved by Apple to appear on their new watch! Apple had approached us with this option earlier this year, and we were all so excited to do it! My app developer, Phunware, immediately set to work on the extra coding to make my app work perfectly on the Apple watch, and it's been tested and approved by Apple for you!
If you have my app on your iPhone, the way this works is that your new Apple watch will "talk" to your iPhone and automatically load the Apple watch app from your iPhone, through Bluetooth. You need not use any wires or be concerned about downloading instructions - it all happens seamlessly and invisibly. There are no extra fees for you to pay either - it's free! If you already have the Apple watch, you know how much fun this is to use! From now on, I can be as close to you as your wrist, and it's remarkable how crystal clear my words can be read on the beautiful Apple Retina watch screen.
The Apple store helpers will assist you by loading my app on your watch, and it only takes a few minutes. It works best if you have the premium version of my app, so you might want to order a subscription to my longer, more detailed daily horoscopes. Try the premium version of my daily horoscopes for one month for $4.99 or for three months for $12.99. See how you like a longer daily forecast - most people do. We find 87 percent of readers opt for the upgrade. Or, you can always stick to the free, short version of my app for your iPhone. Tell me what you think on Twitter, @AstrologyZone.
I am so excited!
---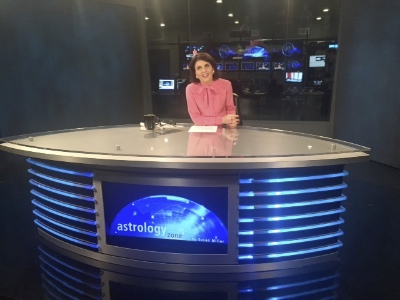 Proudly Announcing the Debut of my NEW TV Show!
For many years, I have had the dream of having my own TV show - that dream came true in February, when my show debuted. The show will stream internationally on Vimeo.com, our host provider, and it will run 30 minutes.
Each month, I will explain points about astrology in an easy to understand way. All the material on the broadcast will be fresh and new, and I will not duplicate any information that already appears in my monthly Astrology Zone report. My aim is to help you understand how astrology works, and how you can harness this ancient art to make your dreams come true.
The show will now be available on the first day of each month - or even a few days before the end of the month.
Astrology Zone and my normal long monthly horoscopes will always remain free for you as they have every month for the past 19 years on the Internet. Please always look at my PS on my website each month as I list appearances and other free events that do not appear on my app. You can only view my TV show from clicking on the link from my site, as it is not possible to do straight from my app.
Viewing my TV show will give you special insight and detail on the coming month and also help you get more from the information you already get from me on Astrology Zone. I hope to teach you a few handy skills that will allow you to understand how astrology works and how you can harness that information for your own purposes to achieve enjoy a brighter future.
Tell us how you feel on my social media accounts, on Twitter @AstrologyZone, and on Facebook "Susan Miller." Also, Vimeo.com, our server host for the show, provides a place for comments too, and so do post a note there too - all of us will be reading your comments
---
My New Apps for Android, Samsung Galaxy, and iPhone are Ready to Download!
Last January, Phunware met with me and we set out to design a completely new app for AstrologyZone readers. We have a free version and an optional paid subscription version for Google's Android and Samsung Galaxy, just like the iPhone readers experienced approximately a year ago.
My new app has a completely new, sleeker design and many new features. You will still have a free daily horoscope, or if you prefer to subscribe, a much longer daily horoscope. The long version is the one most readers prefer. The new applications work with iOS 7.0+ and Android OS 4.0+. If you are already a subscriber to my app on your iPhone, the new design will just slide in to replace the old design when you updated your app. If you have a Samsung Galaxy smart phone, you use the Android operating system, so you will get the new design too. The bugs in the iPhone are all fixed, no more signing in each time you check your forecast, and the tools section for subscribers, the prettiest section, is working flawlessly now. Android/ Samsung Galaxy were bug-free from day one, so go get my app in either one of our retailers, Google Play or Apple App Store, depending on your smart phone type. Search: "Susan Miller."
A feature of my new apps is that each app will automatically expand or shrink to fit your other devices, whether iPad or tablet, or any size smart phone you choose, large screen or small. These newly designed applications have kept screen real estate in mind, allowing users with phones or tablets to get a fully optimized experience for their device screen size. The iPhone 6 is now out, and my app will beautifully translate to that new screen size as well. Keep in mind that you are purchasing a subscription to my app from Apple or Google as retailers, not from us at Astrology Zone. I get a commission on the purchase price of the subscription you buy.
Whether you choose the free version of my app or choose to subscribe to the premium version, either way you will still always have your monthly Astrology Zone report on your phone, and my previous month's report as well. You can check all twelve signs of the daily or monthly horoscopes too by simply going to the home screen and choosing a different sign. The new apps will list my appearances too, but so far, I have no appearances on my schedule, but that might change in time, and if it does, you will be able to see where I will be immediately. Until now, only readers who went to their computers online would know in what city I would have new events. You can also see my Twitter feed on your mobile device too. The designs for Android and iOS are consistent; you get the same visual design and features for either application.
I would appreciate you taking the time to review my app, for I will read all your comments. I am grateful that sales of the premium subscription are so strong, for this allows me to keep Astrology Zone free. Thank you for your support and understanding while I recover from my illness.
---
Live Overseas? Or, don't have an iPhone, Android, or Samsung Galaxy?
Get all 12 of my daily horoscopes each day by email or pick yours up each day on special password-protected site.
To plan ahead, receive several daily horoscopes in advance!
By subscribing to DailyAstrologyZone you will receive a week of horoscopes inside your cell phone and / or computer. This means if you have a BlackBerry or feature flip phone, you can still get my daily horoscopes as long as your device accepts email. You will also have the option of accessing your daily horoscopes from a website online, from anywhere, any time, through a password-protected site for members only, or receiving all 12 signs my email each day.
For more information: http://www.dailyastrologyzone.com
---
MY PERSONAL CUSTOM HOROSCOPE BOOKS
WRITTEN BY SUSAN MILLER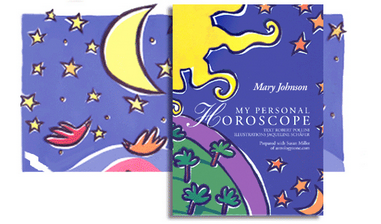 Choose from 'My Personal Horoscope' for Adult, for Babies, or for a Relationship, the Two of Us either in Print or in PDF format.
For the Print version count on two weeks on average from Order receipt to Delivery for any US destinations. One week longer elsewhere.
For the digital PDF version count on one-week turnaround to receive the emailed download-link of the file with the same full-color illustrations by Jacqueline Schafer.
Adult Edition

Baby Edition

Relationship Edition

Annual Birthday Solar Return
My Personal Horoscope Custom Natal Chart Book $54.99 plus shipping / tax
For more information call Susan's publisher, Arthur Heydendael 914.271.3640 ext 14 or click here:
To view a forecast, select a sign from the menu below and click on Go.